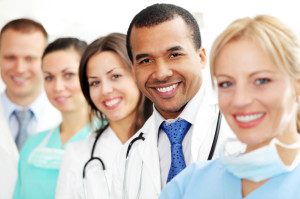 Medical practice management can seem to be a never-ending series of challenges. The day-to-day management of a practice can seem overwhelming at times. These are just some of the challenges that practitioners encounter on a regular basis.
Administrative Hassles
Far too many doctors feel they are tethered to their desk too often due to administrative burdens, losing valuable time they could be spending with their patients. This is not only frustrating, of course, it can even have an effect on a physician's happiness. Most doctors truly enjoy spending time with their patients, and react very negatively to anything that takes them away from doing so.
Whether you are dealing with prior authorizations for procedures and drugs, patient forms or other paperwork and red tape, documentation can be a major problem.
Retaining Staff Members
One of the most challenging aspects of medical practice management is keeping your best employees as happy as possible. Recruiting top talent is hard enough; retaining it can be even harder. If you experience staff turnover on a regular basis, it can create a substantial drain on your revenues and your resources. It can be extremely difficult to provide the rewards necessary to keep staff from feeling underpaid and overworked.
Liability Issues
The Affordable Care Act has created a massive influx of patients for many doctors, potentially increasing the risk of malpractice claims. As a result, some doctors are becoming more defensive in the manner in which they practice medicine, ordering more diagnostic procedures than they really need in order to reduce the chances of litigation.
Synergy MSO could help significantly reduce these and other burdens. If you would like to learn more about how we can help you increase the efficiency of your medical practice management, please contact us online or call 214-550-1469.