Medical Practice Management Services
Dallas Consultants for Physician Offices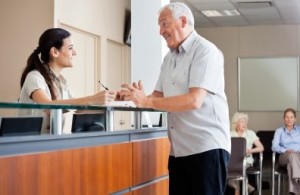 Dallas-Fort Worth doctors may be clinical specialists in many areas of medical expertise, but some find that business management is not their strong suit. Fortunately, with the support of experienced Dallas medical practice management consultants at Synergy MSO, physicians do not have to be business managers  We provide a wide range of medical office management services to keep your practice running smoothly.
What is Medical Practice Management?
Over the years, our consulting experience while operating medical offices and health care businesses has shown the importance of efficiency. We understand that physicians and staff members must work together, incorporating different personalities along with various practice management tools, software and medical office management processes. To aid physicians and their patients, we provide administrative support services, along with strategic assessments and recommendations.
Synergy MSO Provides:
Managed Care Management
Cost Analysis
Personnel Management
Physician Liaison and Reporting
Financial Analysis and Management
Utilization and Data Tracking Report Reviews
Practice Management Software (PMS)
Electronic Health Record (EHR) Systems
Our certified medical office managers (CMOMs) Adriane Alexander and Dana Hornberger are committed to helping physicians manage their practices better, and also improve the quality of patient care delivered.
For example, simplifying medical billing has the potential to:
Save time, money, and resources
Improve reimbursement rates
Minimize claim rejection
Contact us online or call 214-550-1469 to learn more about what Synergy MSO medical practice management consultants can do to enhance your success and your ability to provide quality health care for patients.