Medical Office Consulting
Strategies for Efficient Medical Practices in Dallas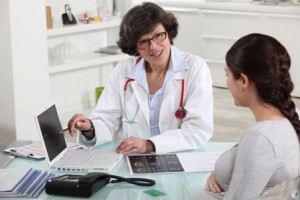 Every physician has a unique way of caring for patients, and every medical office reflects that individuality. Synergy MSO in Dallas provides the specific level of medical office consulting requested by each client. Many physicians already have an established practice with trusted office management procedures in place, but they need our expertise to help refine operations.
Guidance For Best Practices
With more than 30 years' combined experience in medical office management, the consultants of Synergy MSO have the ability to fully assess the efficiency and profitability of any practice. Our medical practice assessments to present physicians with detailed information about how their practice is performing – and how it can maximize strengths and eliminate weak points in the operation going forward.
We provide clarity and make detailed recommendations so your office managers and staff can implement best practices effectively on their own.
Medical Office Consulting Can Include:
Operational reporting
Performance evaluations for staff
Review accounts payable and accounts receivable
Facilities management
Workflow auditing
Evaluate compliance issues and documentation systems
Operations oversight to suggest areas of improvement
Revenue cycle and supply chain management
Liaison between medical office administrators and service providers
Once our medical office consulting team has done a comprehensive evaluation, the physician receives a detailed report. We deliver recommendations to help Dallas-area doctors implement successful practices using their own management teams. We ensure that physicians have the ability to put the best possible plan into action using our advanced knowledge of medical practice operations.
To learn more about how our medical office consulting program can help your Dallas-Fort Worth practice, contact Synergy MSO online or call 214-550-1469.