Risk Management Services
Medical Risk Management Consulting in Dallas, TX
The term "risk management" has usually been linked to the insurance industry, but Dallas-area physicians should understand the true scope of risk in their medical practices. With the help of medical risk management experts at Synergy MSO in Dallas, doctors prepare for and avoid risks in every facet of their operations. Our practice management consultants are certified medical office managers (CMOM), as well as licensed in property, casualty, life, accident, health and HMO insurance.
Protecting Patient and Physician Privacy
New technology has spurred ethical and privacy concerns, along with related compliance laws on the federal, state and local levels. As part of ensuring regulatory compliance, physicians must be aware of the risks they face and how to avoid security problems.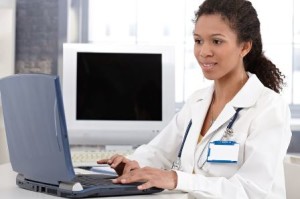 Synergy MSO provides medical risk management that includes a review of network security systems and computer use policies at your practice. Once doctors know the risks, we can help implement strategies to minimize those risks and offer solutions related to:
HIPAA
Facility information systems
Data recovery plans
Secure user access
Personal health information database security
Data breach protocols
Internet usage and e-mail policies
Abuse and Fraud Compliance
Our experienced, knowledgeable medical risk management consultants also work to protect Dallas physicians from potential compliance issues involving billing, proper coding, medical necessity, appropriate documentation, and more. Risk management services are designed to reduce the possibility of innocent mistakes. If a practice does face allegations, having an effective compliance plan in place goes a long way toward establishing a strong defense against fraud or other legal charges.
By establishing smart medical risk management strategies up front, physicians benefit in other ways:
Protection from embezzlement threats
Prompt claims submission and payments
Identify undercoding or upcoding
Reduce denied claims
Encourage staff education and efficiency
Improve overall medical record keeping
Prepare for fraud and abuse compliance tied to enrollment in SCHIP, Medicaid and Medicare
Prepare for retrospective audits from third party payers or health insurers
Our practice management consultants also work to protect physicians from the possibility of noncompliance with federal anti kickback statutes, Stark law, and other important business regulations. For example, some business arrangements permitted under the Stark law could pose a risk to the practice under other federal, state or local rules. Synergy MSO provides crucial services to protect every practice from financial and professional risks.
Learn more about the benefits of Synergy MSO's medical risk management services by calling 214-550-1469 or contacting us online.