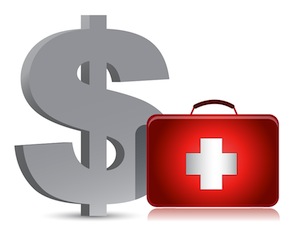 Medical practice marketing is an essential part of growth and success. What many doctors fail to realize, however, is that they can use their current base of patients to help demonstrate the value of their services. As a matter of fact, your current patients could be the most powerful marketing tool you have. Here are some tips on how to make the most of it.
Service is Key
One of the best medical practice marketing tips there is involves making your loyal patients the centerpiece of your efforts. When you treat them right, they will very likely be more than happy to recommend your practice to family members, friends and co-workers.
Educating your patients on the other types of services you provide will help them make a better informed recommendation. For example, if they do not know that you welcome children, they may not know to tell others to bring their children to you instead of someone else.
There are several tools you can use to make sure everyone who comes into your office is aware of all the services you offer. Signs, table tents and possibly even a banner in your waiting room could get the message across, as could patient handouts and even refrigerator magnets.
Use a Personal Touch in Your Medical Practice Marketing
By going the extra mile in your medical practice marketing, you may get results you never would have expected. For example, send "welcome to our practice" letters to new patients telling them how much you appreciate the fact they put their trust in your skills. You could also extend other acts of kindness to your patients, such as sending them a note on their birthday.
Synergy MSO offers wide range of medical marketing services to clients in many different practice areas. If you are looking for ways to grow your business, we can help. Contact us online or call 214-550-1469 to learn more.