Recruiting Staff for Medical Practices in Dallas
Medical Staff Recruitment Consultants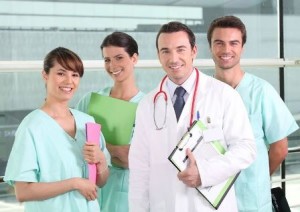 Although there are many facets that affect the success of any physician's practice, the top priority must be the people. Synergy MSO sees the big picture for doctors in Dallas-Fort Worth, including the impact of a well trained, customer-service-oriented staff. Our medical staff recruitment specialists help put the right people in place to keep your practice running smoothly, boost profits and encourage growth.
As a physician or medical practice manager, we know you face complex challenges. Hiring a competent staff of clinical and administrative personnel can truly make or break your practice. Our hands-on experience with all types of medical practices allows Synergy to develop effective staffing strategies to enhance your practice.
Staffing Services Include
Recruitment
Team Building
Billing/Collections Staff
Customer Service Representatives
Employee Management
Hiring/Firing
Advice on Compensation Plans, Bonuses and Benefits
Physicians can concentrate on patient care while medical staff recruitment consultants at Synergy MSO in Dallas handle personnel issues from start to finish. Contact our practice management consultants online or call 214-382-0292.