Meet Our Practice Management Consultants
Experienced Medical Consultants in Dallas-Fort Worth
Adriane Alexander, CMOM, DD
Principal/Consultant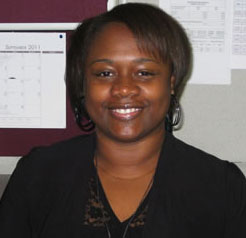 Adriane Alexander has over 15 years of experience in revenue cycle management. A passion for knowledge gave her the opportunity to view the workings of the healthcare industry from all sides, working as a Practice Administrator, a physician service representative with an Independent Physician Association (IPA) and also as revenue cycle manager for large multispecialty groups in Texas.
As an entrepreneur with a strong work ethic and desire to make a difference in the healthcare industry, she was inspired to branch out as an independent medical practice consultant. Her goal is to provide personalized expertise that will guide physician clients to detect deficiencies and correct problem areas that are affected by inconsistent cash flow.
Adriane has a deep understanding of credentialing, billing compliance, accounts receivable recovery and management. Her talent contributed in effectively improving the bottom line of virtually all her medical consulting clients. With her growing team of certified coders, experienced in a diverse range of specialties, and the high demand of comprehensive and innovative services, she was prompted to join forces with Dana Hornberger. These two medical consultants share the same passion, vision and desire to maximize the business outcome for the average physician's practice.
Education | Certification | License:
CMOM, Practice Management Institute (Certified Medical Office Manager)
DD, Doctor of Divinity
Dana Hornberger, CMOM
Principal/Consultant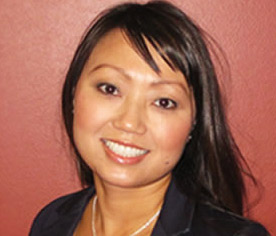 Dana Hornberger has over 15 years in management, team leadership and sales. She has spent more than a decade in the healthcare, insurance and financial arena. Her combined experience, education and knowledge enable her to successfully consult and advise Dallas-Fort Worth area physicians about their practices.
As a previous practice manager/administrator, Dana achieved success by integrating new business procedures that enabled the physician's practice to grow patient base and sustain qualified, experienced staff members. This led to the expansion of a second location and addition of new physicians.
In another role, Dana was a physician service representative and medical consultant with one of DFW's largest Independent Physician Associations (IPA). During her tenure with the IPA, she catered to hundreds of multi-specialty physician groups in various aspects of practice management, compliance, operations strategy, and supply chain management.
Realizing the needs encountered by so many physicians in Dallas-Fort Worth, Dana created Synergy MSO with Adriane to provide individually tailored services. These two expert medical consultants produce positive results that yield a true impact for physicians.
Education | Certification | License:
BS, Health Services Administration, University of Central Florida
CMOM, Practice Management Institute (Certified Medical Office Manager)
Licensed – Property & Casualty Insurance
Licensed – Life, Accident, Health & HMO