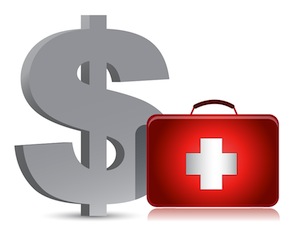 When it comes to medical practice marketing, many physicians consider it an afterthought. However, it is extremely important to take into consideration that practices of all sizes face intense competition; in order to maximize profitability, it is critical to show potential patients what separates yours from the others. It's just as important, however, to avoid some common marketing mistakes. Here are a few of them.
Failing to Plain
Brainstorming medical practice marketing ideas can be exciting – even exhilarating. But it also presents the risk of trying to implement too many ideas too soon. Without the proper amount of planning, even the best marketing ideas are likely to fail.
Put together a timeline in which you will implement individual tactics, and then get a clear picture of what you expect to achieve with each component. That way, you will have a clear picture of which strategies work and which do not.
Putting on the "Old-School Blinders"
There are many doctors who insist on only using tried-and-true advertising vehicles that have been around for decades, such as the Yellow Pages, billboards, TV and radio. These are still great options, but you also need to incorporate the Internet. Establishing a strong online presence is one of the best medical practice marketing strategies.
But just because you're online doesn't mean your website is effective. That site will be the first impression many people will have of your practice, so you have to make sure it is not only aesthetically pleasing but also easy to navigate. In addition, it needs to be optimized so people will find your site when searching online. This is where an Internet marketing partner could be an invaluable help.
Overdoing it with Social Media
Facebook, Twitter and other social media sites can be a great vehicle to bring in patients; but you need to avoid being a "social media pest." If you publish an excessive amount of posts, your followers may tune out your messages or stop following you completely. A marketing professional can guide you as to the proper amount of posts.
If you are looking for ways to boost your medical practice marketing in Dallas, talk to the professionals with Synergy MSO. Contact us online or call us at 214-550-1469.