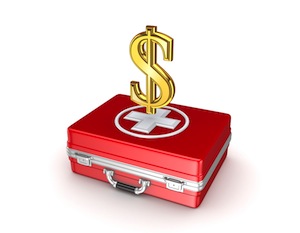 The Internet is everywhere and has been so for the last several years. Yet many doctors still do not know how to properly use it to help increase business. Here is some information on how the web can help market your practice.
Set Your Goals
The first step in learning how to market your practice online is to determine exactly what you want to accomplish. In most instances, doctors want to advertise their offerings, sell specific services, educate patients and bring new patients through the door. It is imperative, however, that you decide what you want to market.
Many practices will emphasize a particular service they offer or certain skills their staff members possess. The reason is that when most people search for a doctor online, they usually look for someone who can treat a specific problem they are experiencing. Internet sites only have a certain amount of time to grab someone's attention. Your site needs to be able to convince them you should be the one to treat them, and it needs to do so quickly.
Figure Out Your Audience
In order to make the best decisions possible regarding your Internet marketing, you need to understand your target audience. One of the most common mistakes doctors make in this area is assuming that everyone who uses the web is young, or that they need to try to target every demographic. Focus on what you do the best and the types of patients you treat the most often. Then form your Internet marketing strategy around that. By properly targeting your marketing efforts you can avoid wasting a lot of time and effort.
Let Us Help Market Your Practice
SynergyMSO can market your practice for you so you can continue to concentrate on delivering the best healthcare possible to your patients. If you would like to learn more, please contact us online or call us at 214-550-1469.