Remember that saying in real estate, "location, location, location?" Well, the same principal applies to physicians looking to optimize business through specific geographic placement of their medical practice. Believe it or not, there's more to it than just looking for the biggest city, the cheapest overhead, or the commute. In fact, many physicians who have multiple locations for their medical practice really need to take note of the significance of strategic development.
Determine Your Prerequisites
Being a customer-dependent business, the most obvious thing to consider when opening a new medical practice facility is to always settle on a location that offers an over-abundant exposure to potential patients.
Additionally, however, there are less obvious factors that need to be addressed and considered, as well:
Practice Image
– What kind of image are you trying to maintain, and is the location complimentary to that?
Competing Practices
– Is there any comparable medical practice within a 5-10 mile radius of the location you desire?
Employee Environment
– Is the area prime for finding potential employees, and what will their commute be like?
Future Growth
– If you anticipate further growth for your medical practice, would the location accommodate expansion?
Juxtaposition to Patients
– Would the medical practice be easily located and visible for local patients?
Safety
– After having done research on the current local crime rate, is this practice location somewhere that employees will feel safe alone in the building or walking to their vehicles?
Zoning
– Are you familiar with the zoning regulations and procedures applicable to the county you are looking to establish your medical practice?
Find out about how a property is zoned by contacting our leadership team.
Weighing Financial Cost
There are quite a number of financial considerations when opening a new medical practice, besides just knowing what you can afford in overhead. Here are just a few: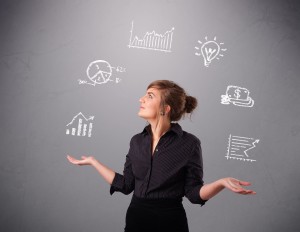 Hidden Expenses
– There are very few business-ready spaces available, so remember to include aspects like renovation, decorating, and IT system upgrades (among others) into the overall cost.
Taxes
– Be aware of tax rates for the area and how to qualify for tax breaks on your medical practice. Also, be sure to research the recent trend in property tax fluctuations.
Government Economic Programs
– Your business location will determine qualification for government economic business programs and incentives.
Understanding laws and regulations imposed on local businesses in a particular region is a fundamental key to the groundbreaking process. Whether you're looking to expand your medical practice, or you're just getting started, working with one of our medical consultants to maximize commerce will give you a supplementary advantage in the medical marketplace.
Let us assist you in knowing what is available to your medical practice in 2014. Contact our Dallas medical management consultants at 214-550-1469.