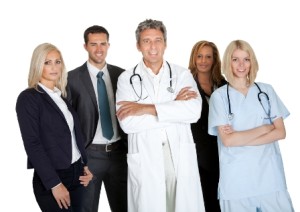 Physicians are under even more pressure than ever before to make sure their practice is run as efficiently and effectively as possible. Price pressures, healthcare reform, declining reimbursements and other issues are making it incredibly hard to be able to provide the necessary focus on patient care. These are just a few of the reasons you should consider hiring a medical practice management consultant.
Efficiency is Key
A medical practice management consultant can make your office run much more efficiently, freeing you up to do what you do best – take care of your patients. He or she will know how to make it easier for doctors and staff members to work as a team, implementing management processes and tools to help operations flow smoothly. Consultants offer not only strategic assessments, but also administrative support services to take your efficiency to new heights.
These are just a few areas where a professional consultant can help:
Business office operations
Cost analysis
Electronic medical records
Financial analysis
Personnel management
Marketing your practice
A Comprehensive Approach
When you partner with a medical practice management consultant, you will be working with an expert who knows not only how to help you put together a strategic business plan, but also a marketing program that will bring new patients through your doors. A professional will also offer you the tools you need to make more informed decisions that can substantially reduce your operational costs.
A medical practice management consultant with Synergy MSO has a great deal of experience and a well-established track record of success. If you would like to learn more about the services we offer, please contact us online or give us a call at 214-550-1469.