The Process of Any New Practice Setup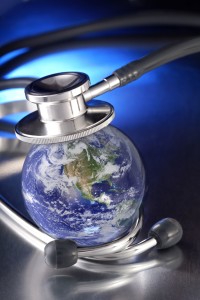 So, you've finally decided to strike out on your own and open a medical practice of your very own – but now what? Like starting any type of business, there are many considerations involved in the process. In fact, many new businesses fail because the people that are involved failed to take the time necessary to create a solid plan of action. Below are some things to consider for any type of new practice setup:
Organize From the Start
Organization is everything when beginning the process of creating a new medical practice. Find a way that works for you to organize everything from your schedule to paperwork. This may include using a calendar and filing system or it may include drawing up a flowchart of things that need to happen in sequence for your practice to get off the ground. However you choose to do it, just make sure you are able to keep up with all of the information.
Bring in Outside Help
It's also a good idea to rely on others during a new practice setup. Some physicians and specialists choose to partner with other medical professionals during the process of starting a practice, while others choose to go solo and bring in consultancy firms. There are a number of benefits associated with relying on others, including shared responsibility and the ability to attract new patients or bring along current patients from another practice. Whenever you decide to bring in someone else, be it another medical professional or a consultant, always document any and all agreements.
Your Marketing Plan
Once you've got your practice open, you'll need to have a solid marketing plan. This may include the use of advertising campaigns in your local area or it may include creating press releases to announce your new practice or new things taking place at your practice. Keep in mind that the marketing process can be long, arduous, and complicated, so it's often best to rely on a medical marketing company to handle this aspect of your practice. A medical marketing company can ensure that your new practice is seen by potential patients in your local area using print and online resources.
If you're feeling overwhelmed at the prospect of starting a new medical practice, or if you've recently gone through a new practice setup and you're not quite sure whether you're on the right track, contact Synergy MSO in Dallas, TX. Synergy MSO provides a variety of consulting services for physicians and medical facilities, including financial reviews and, medical billing, and medical practice management.
To contact Synergy MSO, call 214-550-1469.