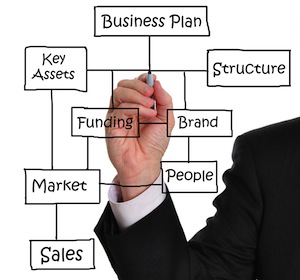 A sound clinical business plan is critical to the success of any new practice, no matter how small or large it may be. It is a tool that can help to attract top talent and also improve critical decision making. These are a few considerations that should be taken into account when putting one together.
Establishing Your Vision and Mission Statement
One of the most important elements of a clinical business plan is to clearly state the vision and mission statement of the facility. The vision basically provides an outline for what the clinic should look like in 5-10 years. There is no single right way to express the vision; it could be esoteric or it could be extremely intricate and complex. However, it should be clear enough to provide clear direction. The mission statement, in a nutshell, defines why the practice exists and what it intends to accomplish. It should be to the point, simple to understand and substantive. In many instances, the mission statement can be very helpful when the time comes to consider matters such as joint ventures, expansion or shifts in practice focus.
Analyzing the Market
It is also vital that a clinical business plan contains analysis of the market that will support the presence of a new practice. It should provide a specific branding and marketing strategy that delineates how you plan to attract patients to the front door.
Projections
Financial projections are typically the final piece of a well crafted business plan. They will usually include cash flow as well as 1-5 year profit and loss projections, and will also include an analysis of metrics that are benchmarked against industry standards.
There are, of course, several other elements of a clinical business plan that need to be carefully thought through and documented. The experienced professionals with Synergy MSO can help you design the best plan for your needs. Contact us online or call 214-550-1469 to learn more.