Changes in this Critical Medical Practice Management Component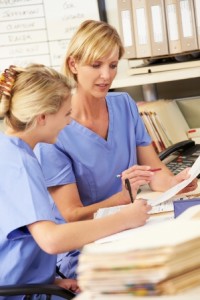 When the Affordable Care Act went into effect in 2014, medical practice management changed in several ways. One of the most important changes occurred in the area of medical billing services. Now that the dust has settled somewhat, here is some information on how some practices have adjusted to these changes.
Scheduling
Many doctors have found it necessary to alter their schedules so that they can provide their services in the most efficient manner that still brings in the most revenue possible. They are turning to software products that help them carve out enough time to see not just sick patients, but healthy ones as well.
Paying Attention to the Details
Physicians have known for a long time that keeping their health records electronically not only saves a great deal of time, but frees staff members to focus more on other critical aspects of medical practice management. But it has become more important than ever to make sure these records are as accurate as possible.
Those who simply copy and paste information can make serious errors that could create confusion in terms of a patient's progress. Staff members need to include as many details as they can regarding surgical procedures and diagnoses. By doing so, physicians will be able to streamline their reimbursements so potential revenue does not fall through the cracks.
There are several ways that doctors can substantially improve their medical billing procedures in order to obtain the highest reimbursement rates. As the medical practice management landscape continues to change, the professionals with Synergy MSO can help you adjust as necessary. Whether you practice in Dallas, Fort Worth or anywhere else in the area, give us a call at 214-550-1469 or contact us online to learn more.